Yep, He's out of control again!…..  Him and his new buddy – Rein-ear Ducky (Jek sent him from Seattle), borrowed my Debit Card, hit the local liquor store and decided to make themselves some Harvey Wallbangers…..  (The fire extinguisher is there for safety reasons)…… This is the result:
1. Gathering of all the ingredients: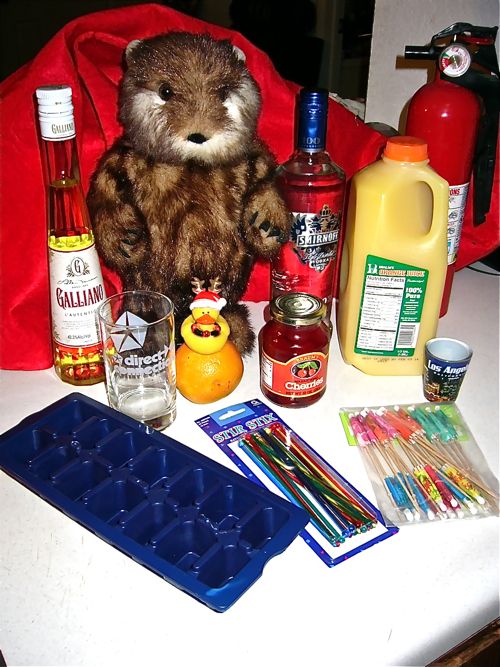 2.  Rein-ear Ducky loves cherries: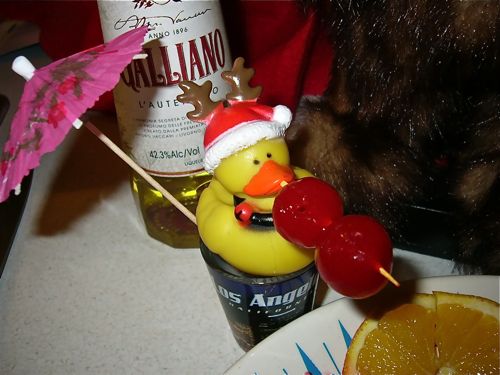 3.  PD Bob loves Oranges: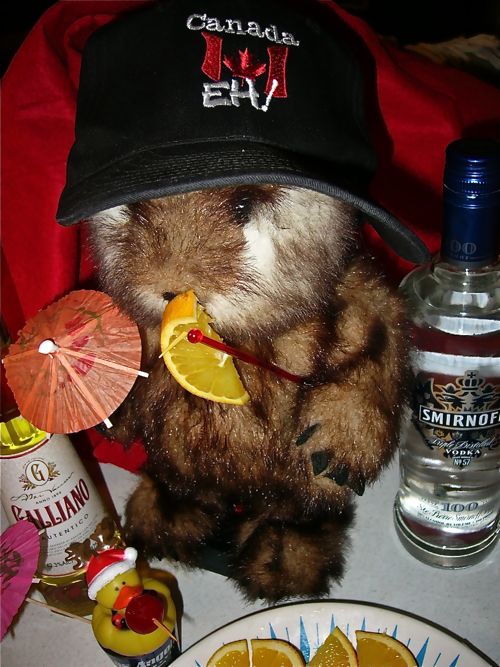 4.  Rein-ear Ducky ice cube skating: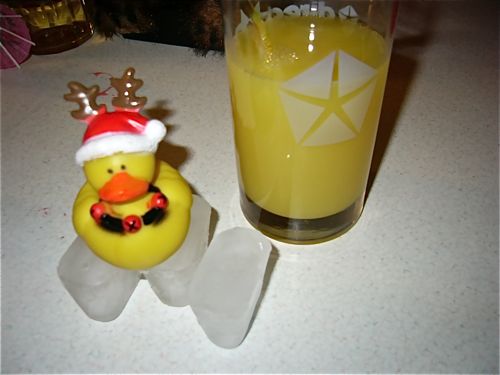 5.  The finished product: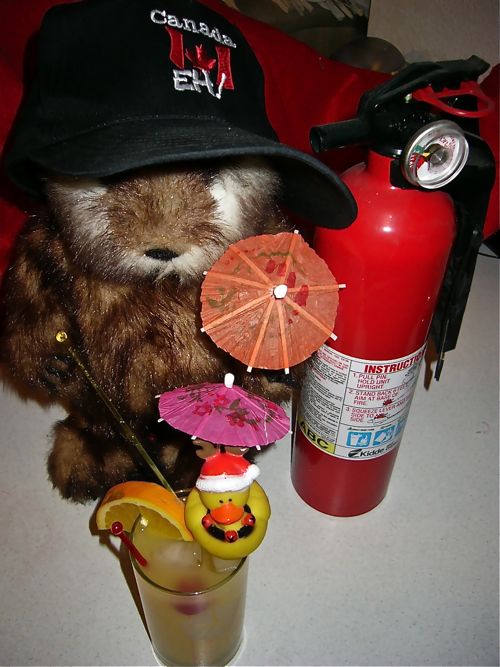 6.  PD Bob down for the count: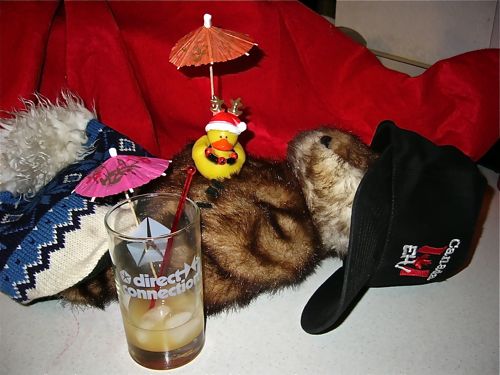 Poor PD Bob just can't hold his Liquor – END OF STORY…… (Oh, Yeah, I hid my Debit Card…..