Yep, MR is now an acknowledged "Bluesman" by one of the best –Chicago Blues great Harmonica Hinds…. Check out the background on my earlier Chicago Blues Post. I finally got around to sending him an e-mail* yesterday along with a copy of Dan's Blues (Blues for Dan) for H.H. to check out, of course I really didn't expect to hear anything back – Boy, was I surprised and overjoyed when I received this:
Hi MRambler good to hear from you and I do remember when you
visited Buddy Guy's Legends with your friends. I listened to
the cut on the download and enjoyed it immensely. Keep up
the good work. And whenever you return to Chicago come on by
the club and hopefully I'll hear you play live. I have a jam
session on Sundays from 6 to 8pm. Ok MRambler keep making
music.
Thanks
Harmonica Hinds
Here's a shot of us together at "Buddy Guy's Legends" club: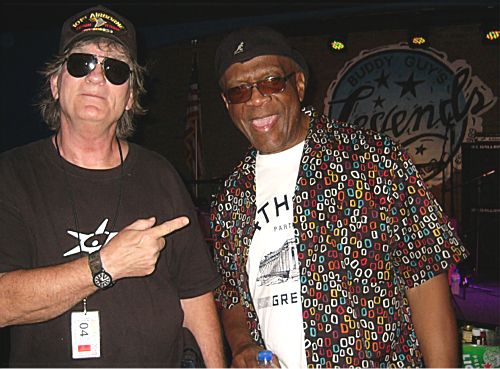 …And here's one of the autographed CD: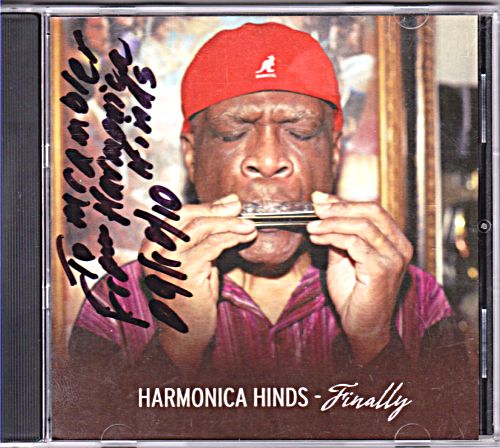 As I said in my e-mail*, He has a new CD out, "Anything if I Could", which I ordered and am waiting for in anticipation….. If you're interested in Harmonica Hinds and his music, and I don't see how you couldn't be – Check out his website and support the Blues by buying a few dozen copies of his albums……eh?
So-o-o, from now on, Please refer to me as "MRambler – Bluesman"
* My e-mail to him was quite long, so I included it as Comment #1