OK here it is The Last Quiz of the Quarter
The Greatest Rock and Roll Band In The World
THE ROLLING STONES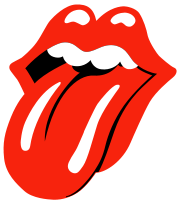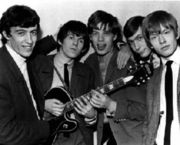 1.This song from "Exile On Main Street" was inspired by radical Angela Davis.
2.This song was actually written by Marianne Faithful.
3.Keith woke one morning in '64 with this riff in his head, recorded it, and then wrote the song around it later at the recording studio.
4.The recording of this song was filmed and released as the documentary "One Plus One".
5.This song, Recorded at the famous Muscle Shoals Sound Studio was written by Mick while filming "Ned Kelly"
6.This song was originally called "Good Time Woman".
7.This song is supposedly about David Bowie's Wife.
8.This track, a cover of a 60's tune was dedicated to the late Ian Stewart.
9.What is the only (Stones) song that Bill Wyman sings lead on?.
10.Before they left Decca The boys recorded a song that even the record company wouldn't release, What is it (Note: The REAL name not what it was called by Decca.)
11. What album containing which 2 songs has an Oklahoma Connection?
12. Where and when did they play their 1st gig as the Rollin' Stones?
13. Who were the "Dirty Mac" and what song did they perform during what performance?
14.What is their 1st #1 Single, Which was banned in the US?
15.What is the title of the article in "The Times" that got Keith's drug conviction overturned and Mick's sentence reduced?
16. Gimme Shelter is one of the many movies about the stones that was actually released, What was the name of the young fan that was killed during the Altamont concert, and what song were the boys doing at the time of the incident?
17. What song does this line come from? Well when you're sitting back in your rose pink Cadillac, Making bets on Kentucky derby day, I'll be in my basement room with a needle and a spoon, and another girl can take my pain away"
18. August of '71 saw the release of the 1st non Stones album on Rolling Stones records. What was this issue from one of the greatest musicians ever?
19. What was the 1st album that was completely all originals?
20. Which song do John Lennon and Paul McCartney Sing back up vocals on?
20 points this week. an extra 20 if you can get them all.