What's that rumblin' in the distance? Oh, My, Gawd; It's a Dodge! The new 2008 Dodge Challenger that is.
Picture yourself in a seat of a rever
With tangerine paint and big Hemi thighs
-John, Paul, George, Ringo, Petty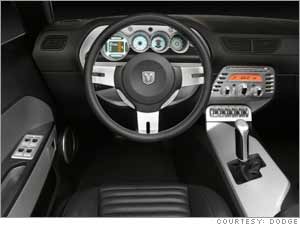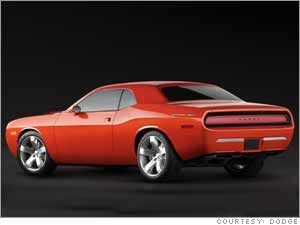 Chrysler has finally announced that the Challenger is graduating from Concept Car to Production Car. Here's a CNN article with a bit more info.
Better line up now while you can afford gas.
FYI, here's the original New Dodge Challenger MRC post.